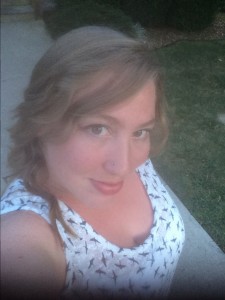 I came to Rhythm & Rhymes after passing the daycare every day on the Metro School Bus where I work as a monitor for exceptional education. I love working with children and have worked for other childcare facilities in the past along with babysitting in the evenings.
I have no children of my own, but I have two dogs that are my babies. I have three nephews and three nieces that I love and look after from time to time.
I attended Southeastern Institute for Massage Therapy and graduated with honors. I am working still on taking the test to get my license.
Fall is probably my favorite time of year. For the past several years I have volunteered at the Nashville Zoo during Ghouls at Grassmere. My usual spot is on the Hayride. I love seeing the kiddos dressed up in their costumes and interacting with them.
During the summer on weekends I love to hang out with my family and enjoy going to the stock car races.